By Royann Dean (https://www.linkedin.com/pulse/designing-better-destination-brand-royann-dean)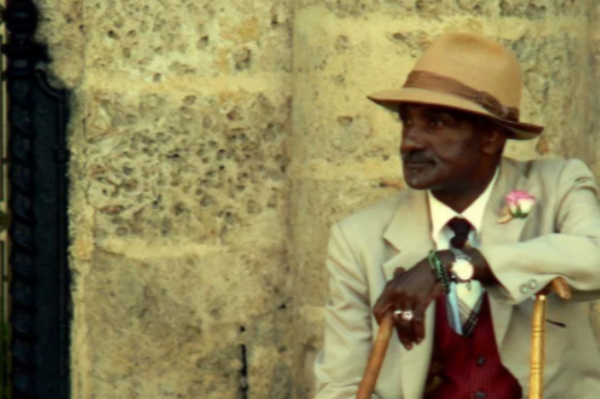 Destination brands in the Caribbean are primarily based on tangible assets like beautiful beaches, blue skies and warm waters. They can be breathtaking but that shouldn't be the end of the story of that destination because at some point, natural attributes no longer represent a distinct competitive advantage.
Developing a sustainable strategy to attract tourists and investments, for that matter, means diversifying the brand with intangibles that are important to a global audience.
Design thinking simplifies and humanizes complex systems.
As we move further into a complex technological and business age, destination branding requires a more holistic approach. The process of design thinking would be an ideal vehicle to shift the paradigm. Design isn't just a tool for aesthetic enhancements. It is a way of thinking that can simplify complex, intangible systems and add a human touch. According to a recent Harvard Business Review article, design thinking is an essential tool for simplifying and humanizing. It can't be extra; it needs to be a core competence.
"There's no longer any real distinction between business strategy and the design of the user experience"
– Bridget van Kralingen, Senior Vice President of IBM Global Business Services.
Source: Harvard Business Review
Building a sustainable destination brand requires understanding the integration of multiple sectors from tourism to investments to finance and the shared needs of the people who represent the ability of those sectors to generate revenue. i.e. the user experience. Yes, attracting tourists and investors requires traditional features like modern infrastructure, safe environments and skilled labour. But emotional and social attributes can also weigh heavily in the decision making process.
It looks nice but does it make you want to stay?
liveability.com, a website that ranks small to mid-sized cities by how attractive it is to live, work and visit, examines attributes that include cultural amenities like sustainability, walkability and transportation.
Destinations that project authenticity and deliver cultural amenities like culinary diversity, heritage sites, live performances, museums and public green spaces are in the best position for differentiation. Innovative initiatives that involve multi-disciplinary teams and drive long-term national development are also attractive to investors.
It's not an easy road but it can be worth it. 
Make no mistake, design-centric thinking will be met with resistance because it challenges well-established behaviors. It can also be difficult to implement for practical reasons. The ROI on design cannot always be measured and developing the best outcome means that the organization needs to increase its tolerance for ambiguity and failure.
Theoretically, the type of amenities that a destination provides can build positive transferable attributes for other areas of government. Savvy destination brands would leverage the equity built in investing in the amenities of a liveable city by making a correlation between those amenities and the perception of positive governmental attributes such as transparency, openness, diversity, and a willingness to embrace new ideas and to build partnerships.